BAR Vs MANU : Check Out The Date For The First And Second Legs Of Their Europa League Play-Off
The Europa League draw has been made and one of the biggest games in the draw is Man United playing against Barcelona.
Man United tried everything to qualify automatically but only missed out because of a goal.
Both teams have a point to prove. Apart from the rivalry between the teams, Man United needs to go far in the Europa League in other to solidify their position back in Europe.
Barcelona on the other hand has been criticized greatly after failing to qualify for the UCL R16 for the second consecutive time.
Also, Man United have not been really lucky against Barca in Europe.
Barcelona has defeated Man United twice in the Champions League Finals and this is still fresh in the memories of the fans.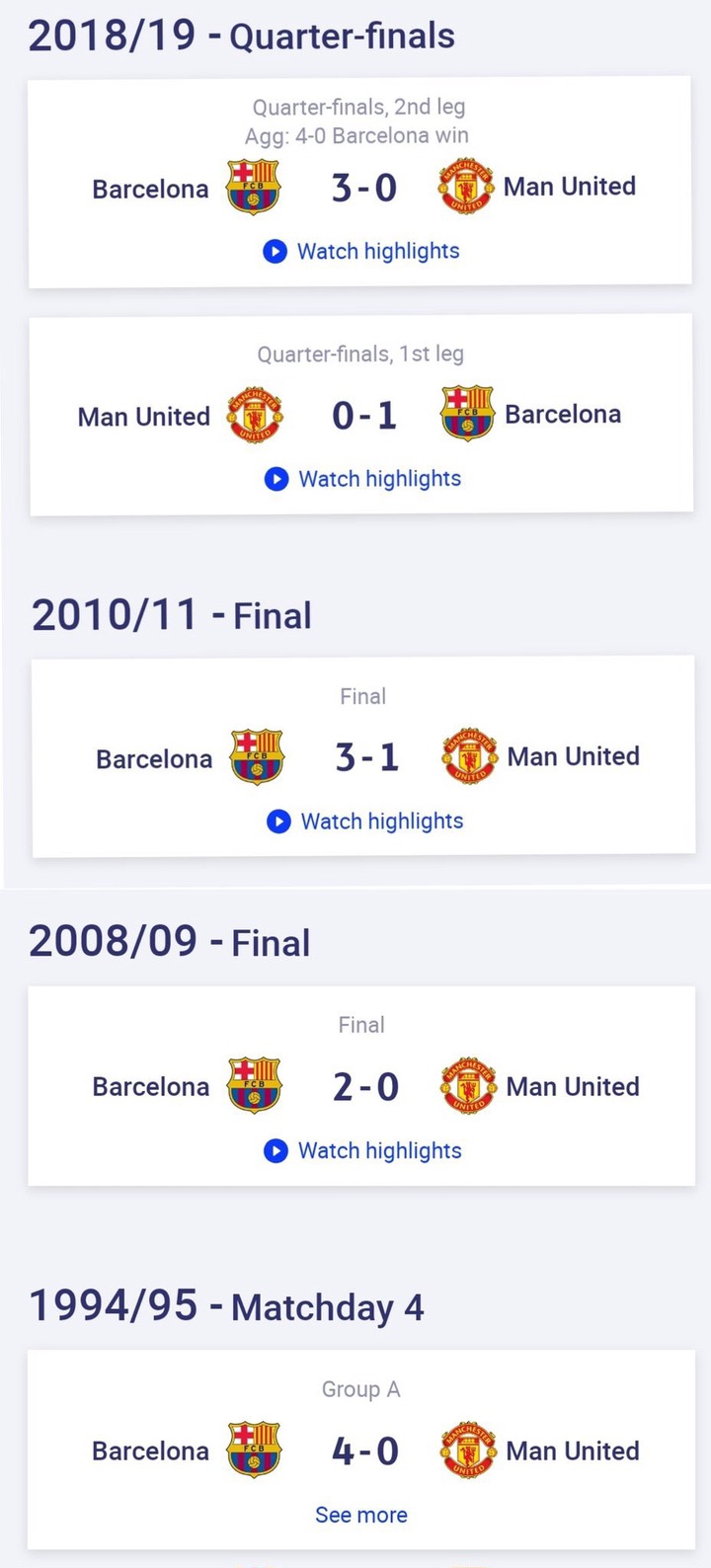 Here is the schedule for their Play Off
– 16th February 2023.
Barcelona vs Manchester United at the Spotify Camp Nou.
– 23rd February 2023.
Manchester United vs Barcelona at the Old Trafford.